I've been on a roller- coaster. No, not at the local amusement park. (That's a joke appreciated only by those who know the area where I live!) Rather, I've found myself on an emotional roller coaster.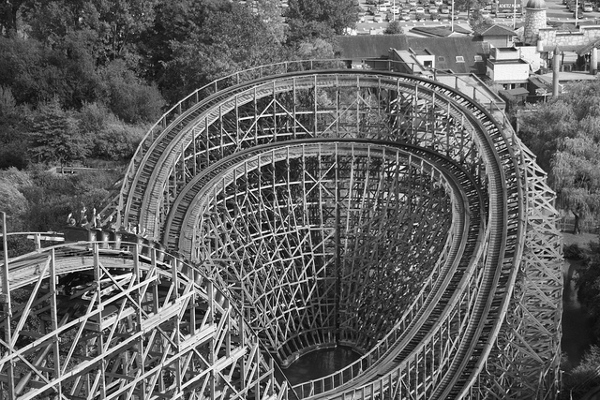 I've been praying about my future, knowing my hope is in God. When I see favorable circumstances developing, I experience surges of hope. Hope that maybe God is answering my prayers this way… or that way. Those surges of hope can throw me onto an emotional roller coaster.
Here's what happens. The hope I've placed in God begins to shift towards the developing circumstances. Then if those circumstances turn out NOT to be my answer, my hopes feel dashed and I'm tempted with despair and depression. Proverbs says it this way "hope deferred makes the heart sick."
Dividing hope between God and circumstances is a form of double-mindedness. I say that my hope is in God, but I'm actually limiting and defining my hope by what I can see (circumstances). As the scripture writer James bluntly reminds me, "Such a person is double minded and unstable in all they do."
I don't believe I'm to shun hope when circumstances appear good. But I do need to keep that hope God-centered. Then, while I will certainly feel disappointment if the circumstances come to nothing, my core foundation of hope will remain solid.
Much, much easier said than done.
I suspect (OK, I KNOW) that this pattern of divided hope permeates much of my life. But I'm hopeful! This morning my hope got shaken. For a few minutes I felt despair. Then I "heard" that still small voice of God asking me "does this mean you give up hoping in Me?"
This time I answered "No". This time I made the choice to keep hoping in God. This time I did not stay on the emotional roller coaster.
"Why my soul are you downcast….Put your hope in God." Psalms 42:5
Want to read an intense confession of hope in God? Habakkuk 3: 17-18
If you are reading this post as an email, and would like to comment, please click here.