I made a unplanned but fun stop at one of Salt Fork Lake's boat launch areas. This slingshot shaped tree truck caught my attention; making me think of the name of my blog.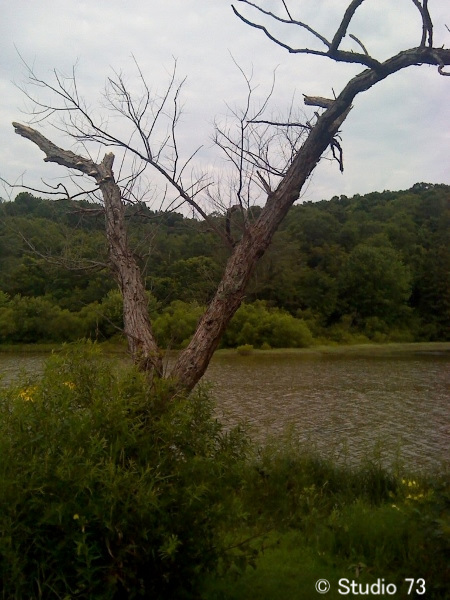 Have you ever wondered why this site is called "Slingshot Scribe"? The explanation is pretty simple.
When this site went live in 2014 I had just started to focus on developing a writing voice. I knew I would be writing about a variety of topics, which presented a challenge when trying to think of a name that reflected the nature of my writing.
Enter "Slingshot."
A slingshot invokes images of a kid ambling along a roadside, or trekking through the woods, or strolling across a pasture field, aiming towards whatever strikes his interest in the moment.
That is how I write. At times I aim at some serious and heavy topics. Other posts are (hopefully) inspirational. There are posts that focus on everyday living. And once in a while I manage to pull off some downright funny writing.
I've developed my own definition of a slingshot scribe,
"One who writes on random topics. One who writes whatever hits his mind in the moment."
That's what I'm doing right now.