A chance conversation, a phone call, an email; a friend is sharing happily about a wonderful blessing that they have just experienced. And you are smiling, nodding, offering congratulations and support, while inside feeling torn apart. Again. Because the very thing that they are celebrating is the blessing that has been an elusive and hidden desire in your heart for longer than you care to remember. And you fear it will remain simply that: a desire hidden in your heart.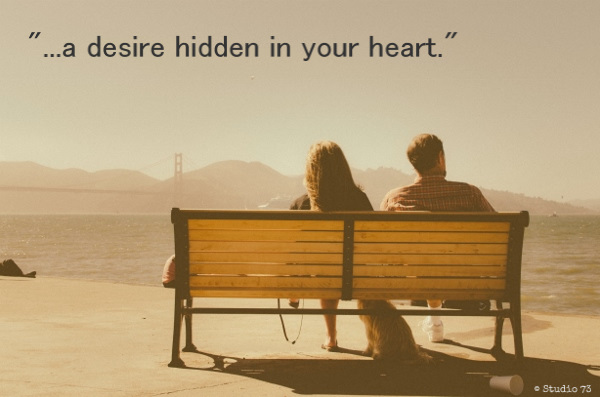 I'm talking about significant desires here. The single person longing for marriage. The hard-working individual never catching the promotion. The couple wanting children. The ill needing healing. (Your personal experiences will add to this list.) Each time we are faced with this challenge, we are faced with a choice. Will we pout and feel sorry for ourselves, or will we rejoice in another's blessing?
Scripture says to "Rejoice with them that do rejoice and weep with them that weep". (Romans 12:15) Weeping is sometimes easier. Without God's help, I find it practically impossible to rejoice with those who are enjoying what my heart still yearns to receive. Without God's help, I end up coveting that person's blessing.
But let's consider something:
Who's better prepared to rejoice than the one who has long carried in their own heart the weight of what they are now seeing fulfilled in their friend's life?
Does God allow us to have unmet desires, so that we will value and support the fulfillment of those desires in others? Some would say to do such a thing would be cruel of God. But what if this is one of God's methods that allows us to fit together as a body?
I have a deeper appreciation of what God has given me, because of the encouragement of those who do not share my gifts. For example, those who do not play the piano (but wish they could) have encouraged my playing more than any accomplished musician has.
One of my "heart's desires" is to have a strong singing voice that would allow me to lead worship. I have a music degree and I have taken vocal lessons and I have led choirs and worship teams. But I do not have that voice! Is it possible that the fulfillment and release for my desire will come as I encourage and support those who have been given that voice?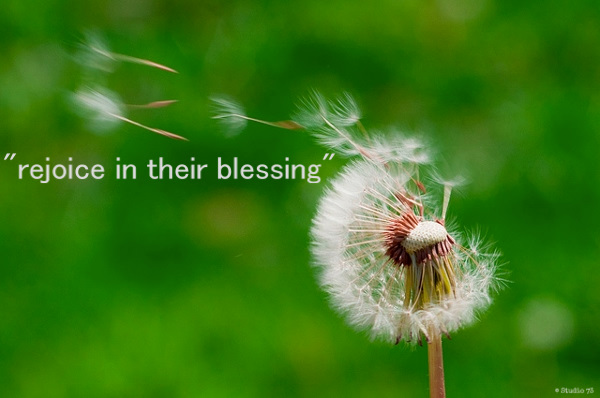 The next time we're hurting because someone is being blessed in ways that we desire for ourselves, may we choose to genuinely rejoice in their blessing. Perhaps, as an unexpected blessing, that encouragement will touch the desires of our own hearts in return.
If you are receiving this post by email and would like to comment, click here.
Congratulations Burt,
winner of Eugene Cho's book, Overrated. Thanks to everyone who participated in this contest!