During a painful conversation about past memories, my sponsor and friend made this point, "Mark, God was there."
Hearing those words quieted my heart that particular night. It was as if I were experiencing God's presence in my past, even as my friend spoke to me.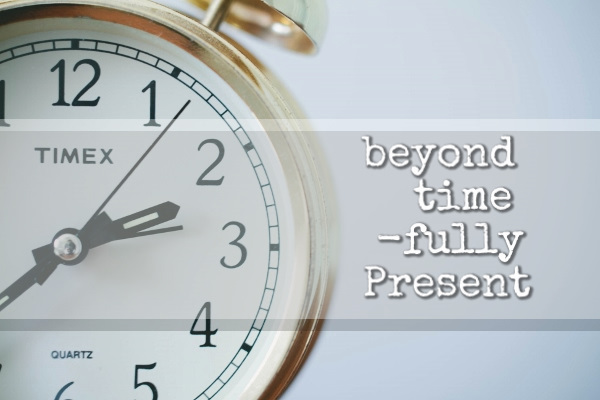 I've heard or read someone else explaining God's presence like this….
Since God exists outside of time, He is currently present in every moment of our lives.
Isn't that an incredible thought!? Especially when dealing with hurtful memories or present fears or future uncertainties?
So as I'm writing these words, God is present in ALL my moments. God is comforting the young boy experiencing betrayal. God is leading the middle-aged man fearful that he doesn't have what it takes. And God is tenderly opening His arms to the worn warrior who is taking his final breath.
That's comfort. That's assurance. That's hope.
I don't know what sorrow from the past still causes you pain. I have no idea what fears pressure you in the present. And none of us have any idea of the time and circumstances under which our journeys will end.
But as we trust and have faith in the One who said "I AM that I AM", we know that He IS, in our every moment!