(Sexual Abuse, Homosexuality, Addiction) 
I struggle with homosexual attractions and thoughts. I fight temptations to buy pornography. I need the really, really, strict filters that are on my computer. I also battle with more "acceptable" vices; over-eating, laziness, control, unkindness, …
Because of my Christian faith I believe that giving in to any of these attractions and temptations is sin.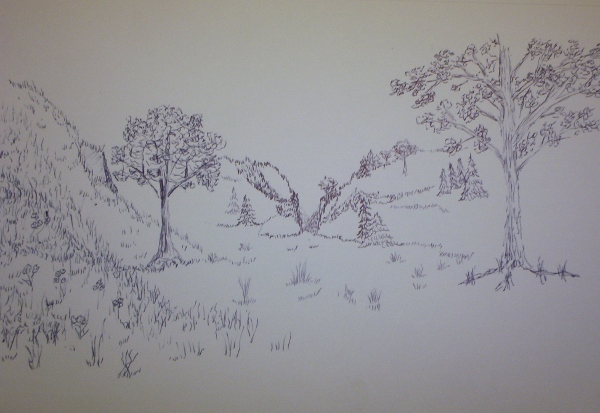 So what feeds my attractions and temptations to sin? For one, anger over having been abused. Anger that in itself is not wrong, but rather has been mishandled. Anger that turned to a desire for revenge. I have tried to bury that desire for revenge since I was small.
I grew up seeking to be a "good boy." I was taught that expressing or even feeling anger was wrong. But anger was present in the childhood fantasies I created to escape from pain. As I grew I remained committed to preserving my front of being good. That front did not allow for anger. Hiding my anger required me to find something to dull pent-up emotions. Addiction to pornography was my drug of choice for years. The battle in my mind continues.
If my attractions and temptations are fed by revenge (my mishandled anger), what feeds revenge? My powerlessness when I was abused. Raped.
When that powerlessness surfaces, I feel terror. I can't face that terror for more than a few seconds. Self-protection takes over and I suppose the terror retreats into my subconsciousness. I separate from both the harshness of powerlessness and its accompanying terror.
Anger begins again.
"In your anger do not sin." Do not let the sun go down while you are still angry, and do not give the devil a foothold. (Ephesians 2:26-27)
…And that is what some of you were [did]. But you were washed, you were sanctified, you were justified in the name of the Lord Jesus Christ and by the Spirit of our God. (1 Corinthians 6:11)
Therefore, there is now no condemnation for those who are in Christ Jesus, because through Christ Jesus the law of the Spirit who gives life has set you free from the law of sin and death. (Romans 8: 1-2)