(This Giveaway is now closed. Congratulations to Tina, winner of a copy of "Beautiful Outlaw". And thank you to everyone who entered!)
John Eldredge has written a masterpiece with his book Beautiful Outlaw, Experiencing the Playful, Disruptive, Extravagant Personality of Jesus.

A Gift for all!
Although some of Eldredge's books are written primarily for men, this book appeals to a wide audience of those hungering for realness and meaning in their lives: believers, unbelievers, men, women.
What would it be like to have someone in your life who knows you intimately, loves you regardless, and is willing to be completely honest with you? Yes, it would be a little unnerving, certainly disruptive—but doesn't part of you also crave it? – Eldredge
Eldredge challenges our view of Jesus. Are we content to be acquainted with a form of Jesus as taught by our traditions and religious experience? Or do we live in relationship with the Jesus who is playful and yet carries out acts of "planned and sustained aggression"? Are we in love with Jesus who lives with "fierce intention", "scandalous freedom" and  is yet truly and purely humble? Do we know that Jesus actually enjoys us?
As I read this book I discovered Jesus to be much more approachable and likable that how I've traditionally viewed Him.
To say that Jesus is perfect—as the "defenders of his glory" do—isn't the right choice of words. A stainless-steel ball is perfect; Cinderella's glass slipper was perfect; a haiku is perfect. Perfect makes me think of Barbie, a Grecian urn, a math equation. Words are important. Words shape our perceptions. When they define, they can also distort. There is a far better way to describe this man whose face is the most human face of all.
Jesus is beautiful. -Eldredge
Eldredge is unapologetic as he presents Jesus as the absolutely holy Son of God; who became sinless man, so that we can live in unparalleled intimacy with him and with God the Father.
Now here's the Giveaway!!!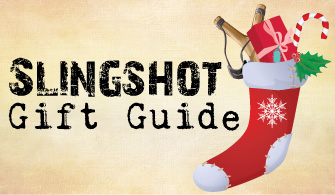 Important!!! This is a short giveaway, open only through Monday, December 15th, 11:59 PM. So comment now for an opportunity to win Beautiful Outlaw for yourself, or to give to someone on your gift list!
One winner will be randomly chosen by computer, and will have 48 hours to respond after being notified by email. If the winner does not respond, another winner will be chosen. All options are honest and my own.