OK, you may laugh at me when I tell you where I found this quote; I was scrolling through pictures of word tattoos.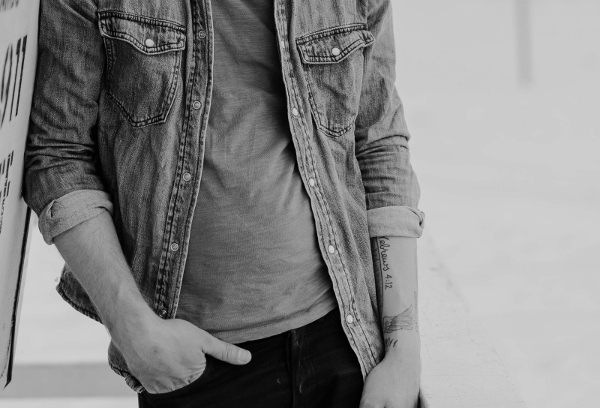 (Photo Credit: Brooke Cagle)
Now that my 49th birthday has passed and I'm living in my 50th year, I'm thinking I may finally be old enough to get a tattoo. So I was looking for ideas today, just for fun, when I found a picture of a guy's forearm inked with these words,
We define ourselves by the best that is in us, not the worse that has been done to us. – Edward B. Lewis
I don't have much trouble remembering the worse that has been done to me (and all the worse things I've done). Thinking about the worse quickly leads to thinking that my worth and value as a man is based on negatives.
But if this saying is true, and if I should define myself by the best in me, then what is that best? The answer comes to mind pretty quickly; the best in me, and in all who believe in Jesus Christ, is his Spirit. I looked up a few of the ways God's Spirit defines us, marks us, provides for us.
God's Spirit provides us with wisdom. (Mark 13:11)
God's Spirit comforts and defends us. (John 14:16)
God's Spirit defines us by God's love. (Romans 5:5)
God's Spirit prays for us, intensely. (Romans 8: 26)
There's a lot more that we have because of God's Spirit. But these are enough to remind me, to challenge all of us, that the worse about us cannot begin to compare with the greatest that is in us. Here's another way of putting it; our identity is not defined by what we have lost, but rather by what we have gained through faith in God, in Jesus Christ.
Now, what do I want inked on my arm….