Several weeks ago I retreated to this peaceful cemetery for a time of reflection. Beautiful clouds were weaving a rich and colorful tapestry. I took this picture.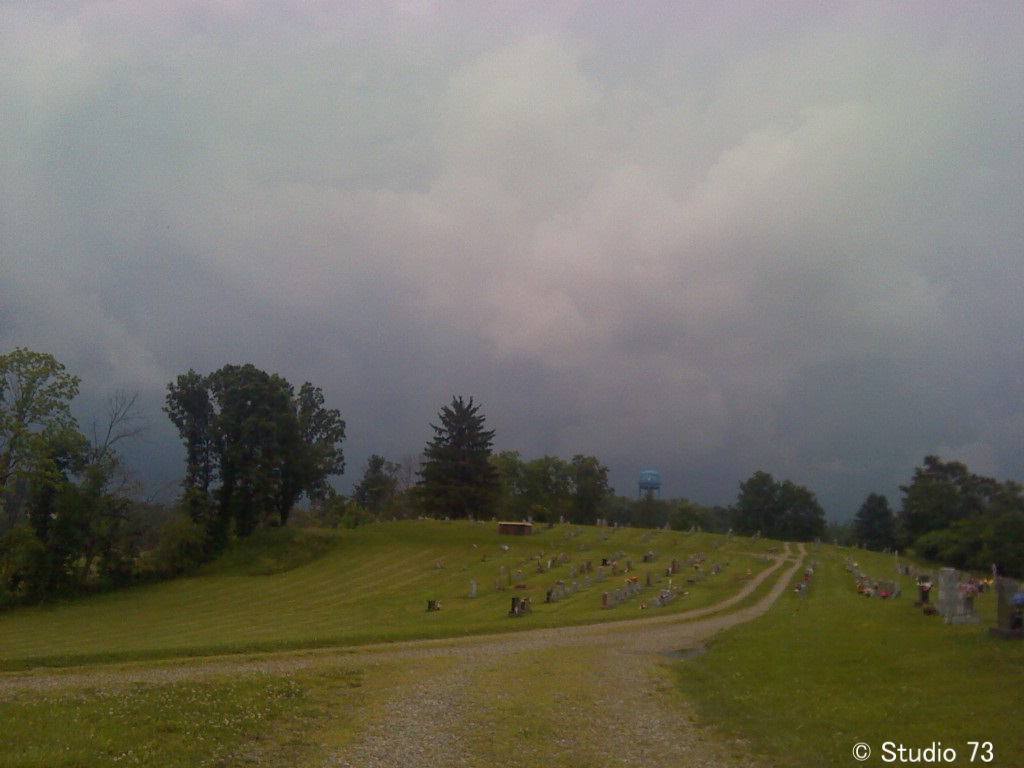 The clouds became darker and heavier; from the safety of my car I watched a wall of rain move closer and closer. The temperature dropped and the wind picked up, carrying the scent of the approaching storm. Within moments sheets of rain engulfed my car and strong winds rocked it. The storm raged with a wild beauty.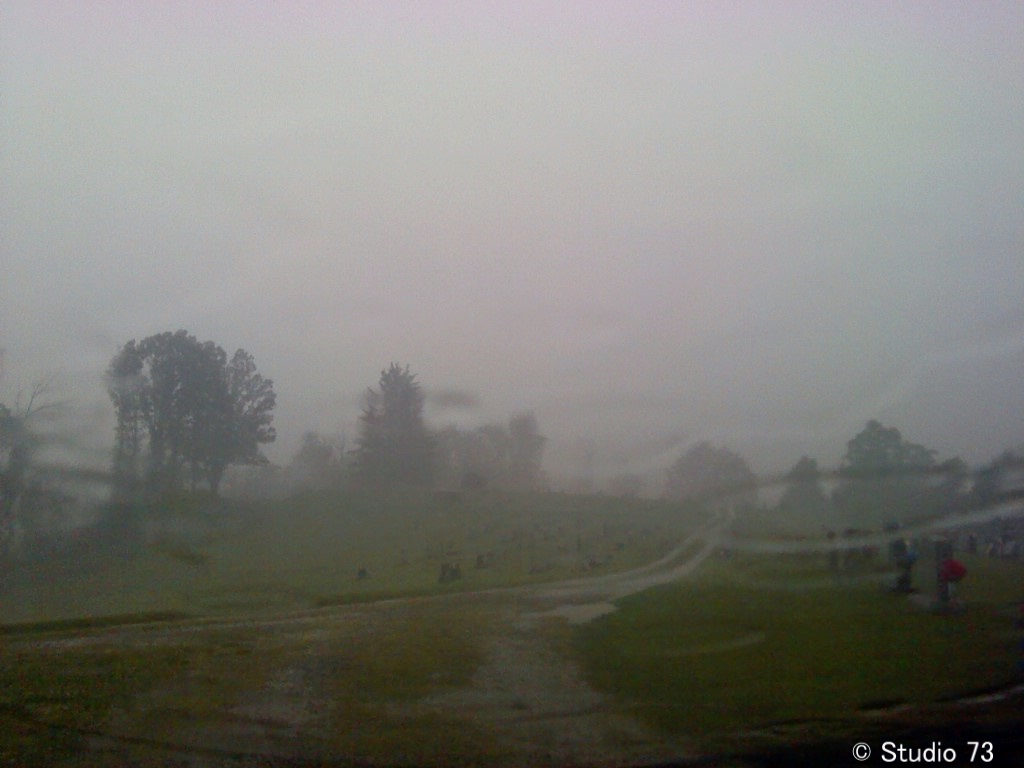 The storm strengthened. Rain blocked my view and howling winds drowned out all other sounds. I thought about trying to drive away, but realized navigating the roadways wasn't advisable while the storm raged.
After about 15 minutes the wind began to calm, the sheets of rain dissipated into mere showers, and the heavy clouds transported the storm to its next appointed area. I drove away strangely at peace from having waited through the storm.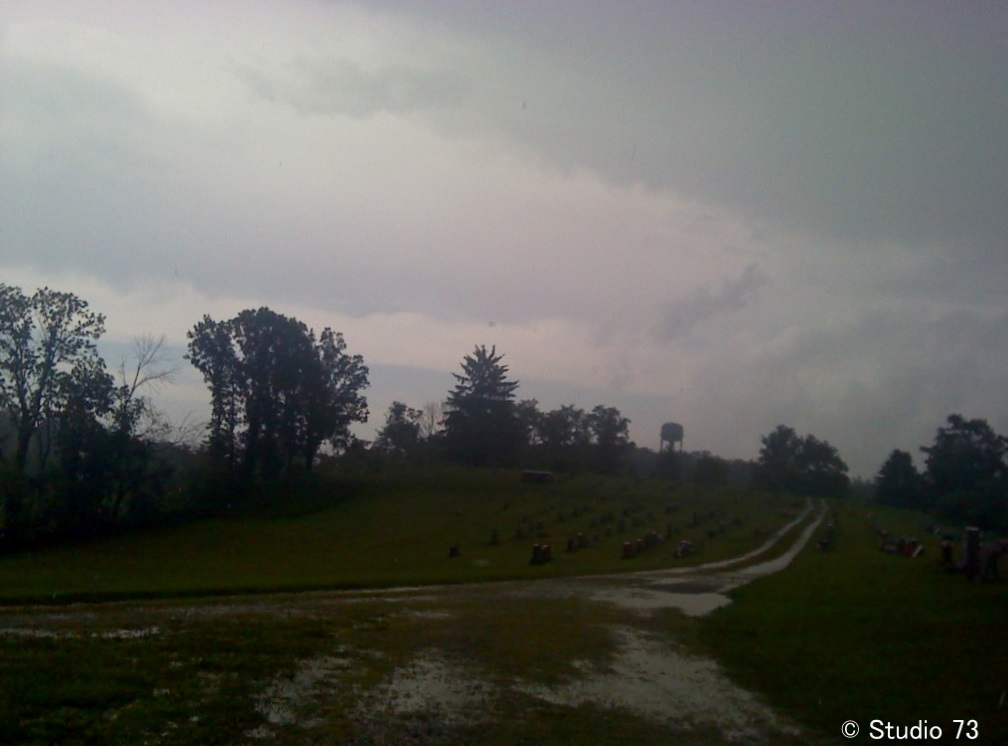 This storm reminded me of one of life's lessons. We certainly don't ask for the storms that move into our lives. But they come anyways. The stronger the storm, the less we can see of our surroundings and we may attempt to outrun the winds and rain. But the wisest choice we can make is to go through the storm, and discover the peace of having endured.
Dear brother and sisters, whenever trouble comes your way, let it be an opportunity for joy. For when your faith is tested, your endurance has a chance to grow. So let it grow, for when your endurance is fully developed, you will be strong in character and ready for anything. (James 1: 2-4, NLT)