Hearing Mahalia Jackson sing "Silent Night," accompanied by the swelling tones of a pipe organ, stirs a sweet ache of memory.
In the fall of 1975 mom purchased a used record player. It resembled a bulky suitcase. While it played it released an intoxicating aroma blended from lubricating oil, dust, and years of use.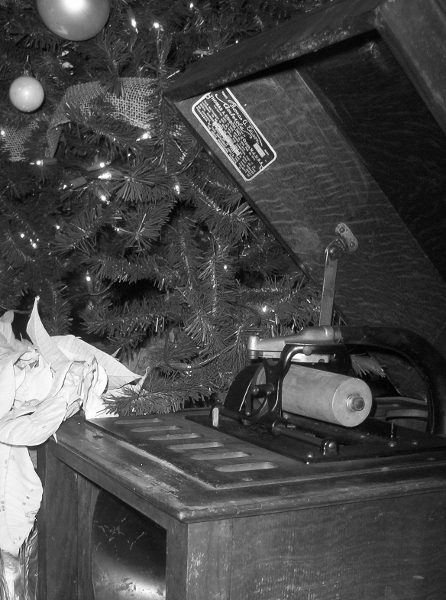 We had one or two records; listening to them soon grew old! That problem got solved on a cold December evening when mom, my brother, and I headed to town and to Rinks' Bargain City. We browsed through their music racks, searching for the perfect Christmas album.
Back at home my brother set the heavy record player on the piano bench and plugged it in to the wall outlet. He slit the cellophane wrapper and slid the record from its protective sleeve. Careful to not scratch the vinyl surface, he placed the record onto the turn table and set the needle into place.
I remember many details of that moment. Mom was fixing supper. I was standing on the warm register next to the kitchen doorway. The living room lights were off. And then….Strains of a pipe organ playing "Silent Night" began to fill the living room, the kitchen, and indeed the entire house. Those strains of music filled me with an ache that only beauty can birth.
Although the record became scratched as the years passed, listening to it always transported me back to that moment of pure and innocent enjoyment.
There has not been a record player in this house for years. (At least not one that plays vinyl 33's.) The Christmas album is packed away, unheard for decades.
But once in a while the sound of a song will rekindle that sweet ache in my memory. For a moment I am the little boy standing on the register, enchanted by the sounds of a pipe organ playing "Silent Night."