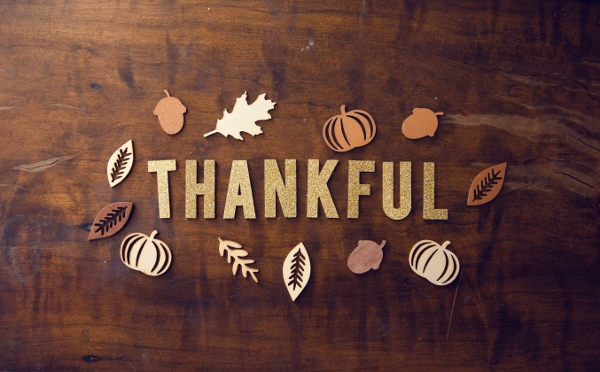 Photo by Pro Church Media on Unsplash
I'm enjoying a quiet Wednesday evening before tomorrow's busy Thanksgiving Day. I'm looking forward to having family here for lunch and then joining friends for dinner.
My day off from work today has been put to good use with needed house-cleaning, laundry, and last minute meal planning. And yes, all day I've been listening to Christmas music playing over AccuRadio!
I've also been thinking about you and have thankful I am for you. Thank you for reading my posts over this past year. Whether I'm writing something inspirational or humorous, or whether I'm sharing parts of my healing journey, or even if I'm just venting, I appreciate the encouragement that I experience each time I share a new post.
That encouragement may come through a comment you write in response to my posts. Or it may come through a private email you send. Sometimes it comes simply through my knowing that someone has heard my words.
So again, thank you for being one of my readers; thank you for being a part of this journey.
Happy Thanksgiving!
Mark