Moms shouldn't have to stand alone.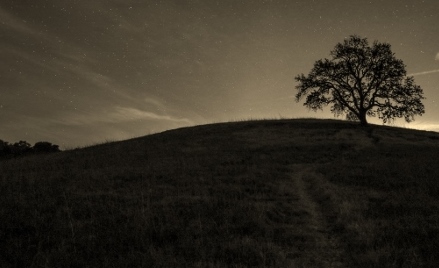 Standing Alone
Sunday's church service included a baby dedication as part of the Mother's Day observance. Several families went forward to have their children dedicated to God and to knowing his love.
Grandparents, aunts, and uncles accompanied each mom and dad and child as they all made their way to the front of the sanctuary. The families stood together until their child received his or her prayer of dedication. Many in the congregation were either wiping their eyes, touched by the ceremony, or giggling, amused by the impatient children's antics.
I have to admit that I felt unmoved until I saw, standing off to the side, a mom and her two young children waiting for their turn to receive the pastor's prayer of dedication. Tears welled up in my eyes as I realized that no husband or boyfriend stood with this mom, supporting her. No parents, grandparents, or aunts and uncles stood behind her, encouraging her. My heart ached seeing her standing alone with her two young children.
In all the years I have attended my church, this is the first time I remember seeing a mom having to stand alone at her children's dedication service.
Not Standing Alone
Occasionally I have a 'picture' form in my mind that shows me a bit of God's Fathering heart. The moment I saw this woman and her two young children standing alone, I also 'saw' Jesus with my mind's eye. He was standing on the step above the three of them, his protecting arms stretched over them.
I know Jesus' love extended to each and every family standing at the front of the church. But I also know exactly where each person attending that dedication service would have seen Jesus, had we been able to see him with our physical eyes. We would have seen that this mom and her two young children were not standing alone.
(Photo Credit: Jeremy Bishop)