(This post touches on the subject of abuse.)
A man, diagnosed with a terminal illness, determined to do everything possible to live his remaining days as healthily as possible; mind, body, and spirit. Among other disciplines, he committed to laughing, uproariously, at least once a day. You know that kind of laughter; deep belly laughter that leaves you gasping for breath as tears roll down your face.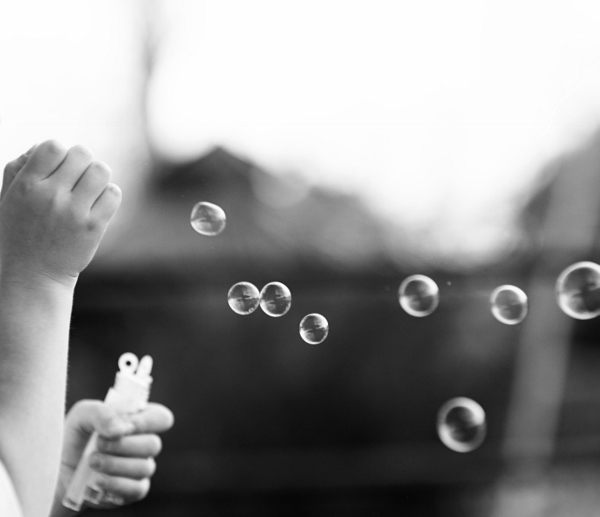 Good Medicine or Dry Bones?
Researchers say that hearty laughter lowers stress hormones, reduces blood pressure, and provides additional health benefits. The editors of the Reader's Digest tapped into the value of humor to help sell their magazines. Do you remember the "Laughter, the Best Medicine" feature in the Digest? That title well paraphrases Proverbs 17:22.
A cheerful heart is good medicine, but a crushed spirit dries up the bones. (NIV)
Everyone has experienced crushing events that rob us of humor's 'good medicine' and leaves us with 'dried-up bones'. Being abused was one of those crushing events in my life. Abuse causes a child to live "on guard". Without intervention and help, that hyper-vigilance carries over to adulthood and blocks the ability to relax and benefit from genuine laughter and pure fun.
Rediscovering Humor
A picture of myself taken around age 5 or 6 resembles Dennis the Menace, reminding me that laughter is natural. I'm relaxed, leaning back, my elbows against a table, a wad of gum filling out the corner of my mouth, and a mischievous grin covering my face. In later childhood pictures, even though I may be smiling, I often appear tired. The difference between the pictures illustrates the difference between innocent fun and guarded living.
Now, as I continue to heal, I'm rediscovering my sense of humor. Deep belly laughs aren't that frequent, but humor is definitely present. With that humor I am more fully alive. At times, I might even be accused of being mischievous!
Humor, the Right Medicine
The gentleman diagnosed with the terminal illness could have certainly allowed his spirit to be crushed. He chose good medicine instead. I don't know how long he lived, but I have no doubt his days were richer because of the humor he incorporated into each one of those days. We should follow his example and take our medicine.
Anyone know a good joke?
(Photo Credit: Austin Prock)