11:30 PM and I'm whipping off a few lines to share with you, on this Wednesday night.
The past few days have been challenging, OK, they've been tough. My depression has reared up more than I've experienced in a few months.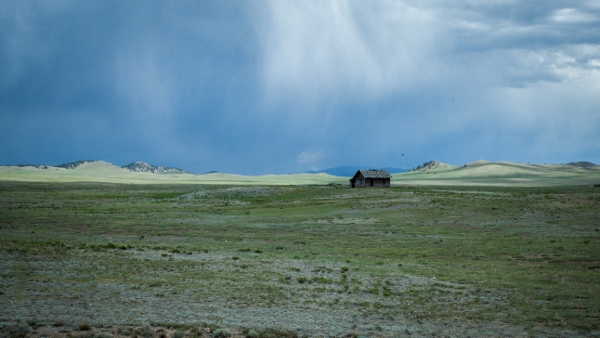 (Photo Credit: Joel Pilger)
Tonight I took an hour long walk in our hay fields. I felt none of God's presence. But something prompted me to speak aloud and tell God that I know I am not alone. I know he is with me. I know he has not forsaken me. I know he loves me.
The skies did not split open. No golden beam of light reached down from heaven. In fact, I continued to feel very depressed and very alone.
I headed back to the house because I was expecting a phone call from a friend. In the meanwhile I decided to sit in my car and listen to the Message channel on my XM radio. No kidding, the first thing I heard over the radio was these lyrics,
There's never been a moment I've not been loved by You.*
God had spoken clearly, "Mark, I love you."
There are a lot of times that he doesn't speak that clearly. There are times where we need to stand on the truth that he does love us, even when he seems to not respond.
But I'm really glad that he responded tonight!
*(Never Been a Moment,  Micah Tyler; Jeff Pardo)