"Be pleasant until ten o'clock in the morning and the rest of the day will take care of itself." — Elbert Hubbard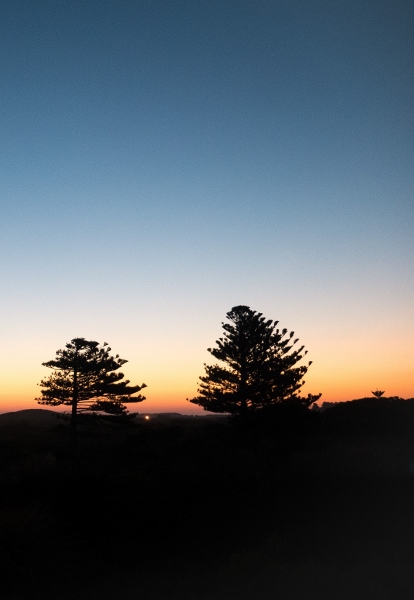 (Photo: Daniel Jacobs)
An elderly couple sip their morning tea as they share the beauty of the sunrise. Best buddies jog together in companionable silence through a misty fog. Parents exchange harried but genuine smiles as they hustle in the chaos of getting their children, and themselves, prepared to head off to their various destinations. That single gal sips her first cup of coffee, also drinking in the warmth of the email from her childhood best friend, now living across the country. Courage stirs in the lonely teen's heart as he reads a text from someone who believes in him.
The slurping tongue of a dog or the sophisticated purr of a cat warms the heart of their human companions as a new day dawns.
Ideally each day should begin pleasantly and with love, whether it be shared face to face across a breakfast table, or across the country via technology. But love isn't easily experienced each morning. The elderly couple may be separated by illness or even death. Responsibilities prevent buddies from always hitting the trail together. Sometimes parents are too stressed to manage even a tired smile. That longed-for email doesn't always await in the inbox. There are days without text messages.
Some dogs and most cats could care less about showering their affection on their human counterparts, any time of the day.
Today may not have started as you would have liked. There may have been no special moments or shared companionship. Or perhaps you've experienced companionship this morning that was less than kind. Maybe you just got up on the wrong side of the bed! Days like this are the days we find it difficult to give to others what we feel we have not received ourselves. But love is still present.
Rejoicing comes in the morning. Psalm 30:5
Let the morning bring me word of your unfailing love, for I have put my trust in you. Show me the way I should go, for to you I entrust my life. Psalm 143:8
Because of the Lord's great love we are not consumed, for his compassions never fail. They are new every morning; great is your faithfulness. Lamentations 3:22-23
But I will sing of your strength, in the morning I will sing of your love; for you are my fortress, my refuge in times of trouble. Psalm 59:16
Whether today started smoothly or with challenges or disappointments, we did begin our day being loved. May we receive that love, and love courageously in return.