While wandering the halls of church on Sunday, I spied this ceramic pumpkin cookie jar sitting on a counter. I stopped to observe it more closely. What I discovered led to these brief lines of "inspirational" prose. 😉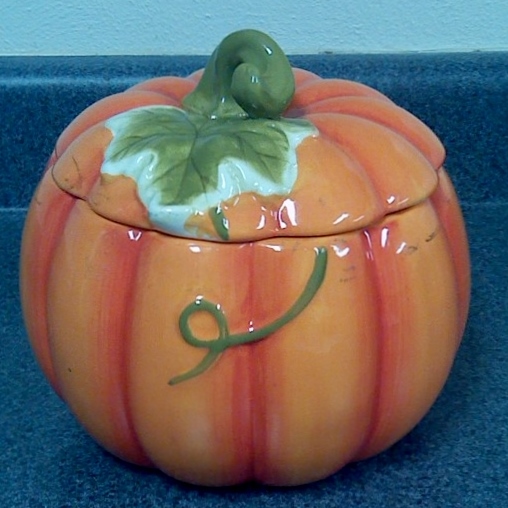 Alas, you poor pumpkin,

Just like many a person,

Outwardly, you shine full of promise,

But inwardly, you lie empty of purpose.