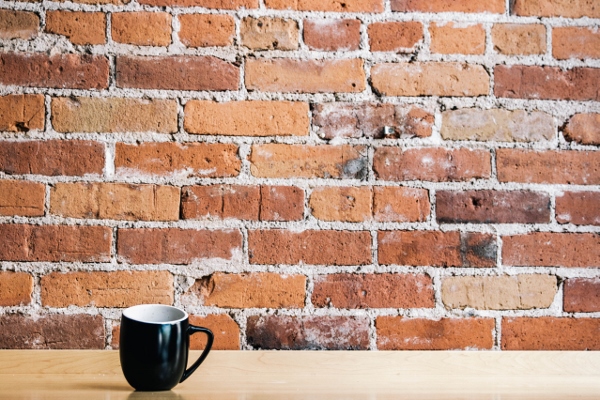 These past 30 days have been challenging and difficult. Here are a few journal entries documenting the trauma…
Saturday, January 28, 2017
21:17 hours.
My buddy Jason utters life-changing words. I did not have time to prepare myself for the shock, "I'm thinking of going off coffee for 30 days. Want to join me?" *
22:05 hours.
Worried. Will I be recognizable without my cup of coffee in hand? Can I even remove the cup from my hand? Perhaps it was genetically implanted. It has been there so long that I can't remember.
Sunday, January 29
07:15 hours
This is a dark, dark morning. The coffee pot sits cold and lonely, abruptly abandoned like a sinking ship.
08:12 hours
I hurry past the church's coffee bar and fix a cup of what will be many cups of hot tea.

Thursday, February 2
07:33 hours
Meet with friend Troy at his coffee bar, Ladders. He is grinding freshly roasted coffee beans to brew.**
07:40 hours
I text my buddy for sympathy. He responds, "Stand strong."
07:43 hours
I begin accepting applications for a new buddy.
Thursday, February 9
10:00 hours
Business meeting. No coffee. Can't make decisions. Insanity.
12:00 hours
19 days and 12 hours (or so) to go. I can DO this.
Friday, February 17
Or is it Saturday, February 18 or Sunday, February 19??? I've lost track of time, focus. Mind foggy
18:00 hours
Eating dinner with Jason and his family. His wife Jennifer serves rich chocolate cake for dessert. Cake that cries out, "Coffee, coffee, coffee…" Is she testing our resolve? I have my suspicions.
Wednesday, February 22
02:37 hours
I google "How to make and insert IV caffeine drip."
Saturday, February 25
18:06 hours
Eating carry-in dinner with a group of friends. One has fixed "brownie / peanut butter bomb-bars." I squirrel several away hoping to soon enjoy them with a cup of coffee. If I can remember where I have hid them.
Monday, February 27
DAY 30!!!
Only hours remain.The closer the end, the greater the temptation. 'Nough said.
Prophetic utterance
On Tuesday, February 28, 2017, at approximately 09:52 hours I will pull into Dunkin Donuts and order a large dark-roast coffee with 2 creams.
Perhaps the caffeine will help me determine my own 30-day challenge to lay on my buddy.
*  To help you understand the serious of all this, I had received a stainless steel, pour-over coffee maker for Christmas! Additionally I had just purchased two bags of specialty coffee AND had an unopened bag of Blue Mountain coffee that my buddy had brought back from Jamaica. (Just like some save fine wines for special occasions, I had been saving my Blue Mountain for such a time.)
** Remind me to tell you about Troy's experience roasting coffee beans in a popcorn popper. For now, just one word, DON'T!!!)